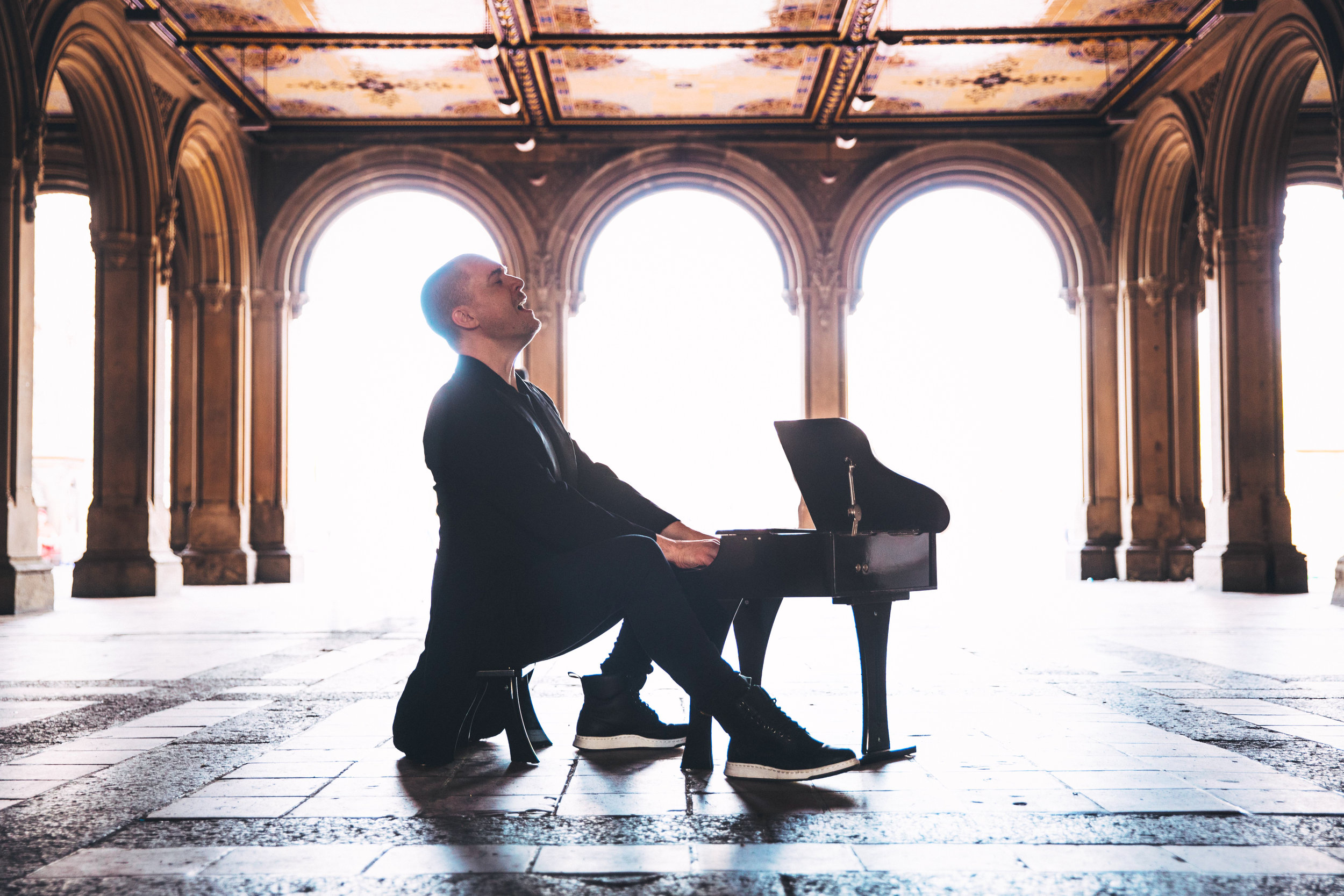 Voice Coach
Vocologist
Actor
Recording Artist
Singer
Voice has been my lifelong obsession. It has taken me down two distinct, yet intertwined paths — as a performer and as a voice coach. I got my first break as a performer in 1994 while still a struggling singer-songwriter busking on the streets of Toronto. I was hired by Pete Townshend and Des McAnuff to play the title role in The Who's Tommy, a performance that won me Canada's Dora Award for Outstanding Performance in a Musical. I spent the next ten years performing in musicals across North America, including playing Chris in Miss Saigon on Broadway, Tony in West Side Story at The Stratford Festival, Franklin in Merrily We Roll Along at The Shaw Festival, Simon in the world premiere of The Wedding Banquet in the U.S. and across Asia, and Jamie in the Last 5 Years at CanStage for which I was again nominated for a Dora Award. It was during these years as a music theater performer that I began to understand the importance of strengthening and maintaining the voice to weather an eight-show-a-week schedule, particularly in long running shows.
Early on in my career I had begun to suffer recurring voice-loss while performing the male lead in Broadway's Miss Saigon. It was a performer's worst nightmare that would later reveal itself to be a blessing, because it would launch me into a lifelong study of the voice. I knew that in order to continue as a performer I would need to master an understanding of my instrument, or else every night would be a terrifying gamble, wondering whether my high notes were going to come out. I also found I wasn't alone. I witnessed many other professionals who struggled with vocal instability and voice-loss and I hoped that if I learned to fix my own singing problems then I would be able to help others as well. Based in New York, I was lucky to study with some legendary voice teachers including Joan Lader and Cornelius Reid, and they would patch me up and send me back into my show, but whenever they did I would be left asking "What did they just do? How did they know to do that? Why can't I do that on my own?"
I resolved to find out for myself, and moved to England to pursue a Master's Degree in voice studies from London's Royal Central School of Speech and Drama. With that checked off my list I returned to the U.S.A where I completed two Certificates of Advanced Study: the first in Vocology through the University of Iowa at the University of Utah under Dr. Ingo Titze, and the second in Vocal Pedagogy with Dr. Brian Gill at NYU. While those degrees form the backbone of my teaching approach, I continue to study and take workshops in a variety of vocal methods and approaches to keep my teaching fresh and relevant.
No matter how hard I try to leave, I keep finding myself back on the stage, but in defiance of age I do so now with renewed vigor and creativity! I've toured worldwide as the lead singer and co-founder of the genre-defying East Village Opera Company (Universal Records) with whom I recorded three albums, received a 2009 Grammy nomination for Classical Crossover Album of the Year, and starred in two PBS specials; I collaborated with Annmarie Milazzo and modern dance legend David Parsons to create the multi-disciplinary Remember Me which toured internationally for five years. While on tour, Milazzo and I conceived of a new project called Aria Electronica and we recorded and released ReDux in 2015. I even found time to get back to my Broadway roots to create the role of Lord Cannan in Finding Neverland!
My voice-quest has given me greater vocal power, endurance and stability, but it has also given me knowledge and skill that I love to share with my clients and students – everyone from young voice lovers to elite professionals. I have a unique appreciation for the student's perspective and the artist's struggle, which allows me to instruct with greater empathy. As a vocologist and voice coach I specialize in the science and practice of voice production, habilitation and re-habilitation. I'm particularly fascinated by the intersection of artistic expression with the biomechanics of the voice. Many singing difficulties are the result of sub-optimal function and care, and when problems are addressed better art and and more transparent communication is made possible. My goal is not only to help people improve their voices, but to instill an understanding of how this mysterious instrument operates, enhancing students' ability to protect and maintain their own vocal fitness and health.
Aside from my ongoing performing activities and creative projects, I continue to teach private voice at NYU's Tisch School, as a vocal technician at MTCA, as the on-site vocologist at the NYU Langone Voice Center, and for my private clients. I've led voice workshops in the UK, Canada, Mexico, South Korea and throughout the USA, and my NY based clients include Grammy winning recording artists, Tony Award winning Broadway stars, TV and film actors, broadcasters, theater and voice students, cantors, worship leaders and every-day people who want to learn how to get the most from their voices. I have also been honored to coach on several Broadway shows including Matilda, Finding Neverland and Waitress.
I live in Brooklyn with my wife who is a partner at a music-law firm, and our 4 year old son who is an aspiring musical space traveler.
Associations:
NATS | National Association of Teachers of Singing
PAVA | Pan American Vocology Association
NYSTA | New York Singing Teachers' Association
VASTA| Voice and Speech Trainers Association
AEA| Actors' Equity Association
SAG/AFTRA | Screen Actors Guild/American Federation of Television and Radio Artists
ACTRA | Alliance of Canadian Cinema, Television and Radio Artists
CAEA | Canadian Actors' Equity Association
Education/Certifications:
Masters in Voice Studies
Royal Central School of Speech and Drama
Certificate of Advanced Study in Vocal Pedagogy
NYU/Steinhardt
Certificate of Advanced Study in Vocology
University of Iowa at the University of Utah
© 2017 Tyley Ross Voice Studio | Created by TRA-Websites | All Rights Reserved